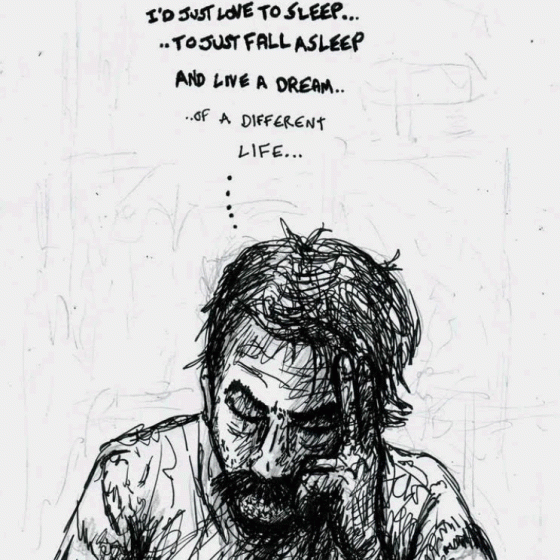 If Mark McKowski is known at all it is probably for being one half of the Irish folk duo, The Lost Brothers. Before that he was the lead guitarist in The Basement. And before that he was a youth, living in a Omagh, a small Irish town.
McKowski was surrounded by music since birth. His grandfather led the Moore Family Band, while his uncle was in the successful showband, The Plattermen. And on his fathers side, McKowski is a distant relative of the king of skiffle, Lonnie Donnegan. It is no surprise then that he chose music as his life's path. Or music chose him. He spent a lot of time playing with and learning from the wealth of local musicians. The late great Arty McGlynn often called him probably the best guitarist in ireland, which is high praise coming from the actual best guitarist in irleand.
At 18 he formed The Basement with his close friends and together they moved to Liverpool, where they were immediately signed to Deltasonic Records. They were thrown out on the road, opening for the likes of Joe Strummer, The Pogues, and a The Coral. They even spent five minutes in the Top 40 with their debut single "Medicine Day", which Noel Gallagher branded "the dogs bollocks".
After the band went their separate ways, McKowski formed The Lost Brothers with Oisin Leech. They moved to Portland where they recorded their debut album and have released 6 acclaimed albums in the 15 years that followed. Along the way they have collaborated with artists such as Glen Hansard, Howe Gelb, M Ward, Tony Garnier, Richard Hawley and more.
In recent years McKowski has found himself back living in Omagh, the town he's been trying to escape since birth. As a way of coping with small town life, he has created a world around him. A world he calls The Boneyard. He writes about it weekly in his column in the local newspaper, which he titles Notes From The Boneyard. He also co-founded Boneyard Records, the local record shop which has been running since 2016. He turned his suburban home into a recording studio. Boneyard HQ is where he spends his days and nights working on an ever growing library of material.
His newspaper column is an entertaining take on living in a small town while  juggling various projects around the globe. One of his Boneyard column stories was picked up by Colin Broderick, an Irish writer and film maker living in New Jersey, who turned the short story into a feature length screenplay. Titled "The Spin" the film is currently in production, with McKowski composing the score for the soundtrack.
Contact: markbasement82@hotmail.co.uk
Phone: 07842871845